Traveling the Interstitium
is an interactive WebXR experience created by five groundbreaking Black artists: interdisciplinary creator idris brewster, transdisciplinary artist Stephanie Dinkins, creative technologist Ari Melenciano, experimental documentary filmmaker and photographer Sophia Nahli Allison and innovative filmmaker Terence Nance, who gathered inspiration by the ideas of famed science fiction author Octavia Butler. Working at the intersection of art, science, and technology, these artists have set out to reimagine and explore the concept of "the interstitium": a liminal space, a cultural memory, containing the remnants of Black ancestry - a portal into an alternate dimension. Using an interactive game engine, video footage, photography, music, and sound design - five unique portals transport audiences on a journey of deep imagination and self-discovery. Traveling the Interstitium brings new insights on our collective reality, informed by African values and logic systems, in the hopes of helping humanity balance the approach in designing our collective future. These artists have developed speculative historiographies and futures inspired by Octavia Butler. Butler herself is considered a master of foresight, in that she wrote about ideas, people, and circumstances that are just now becoming our reality.

1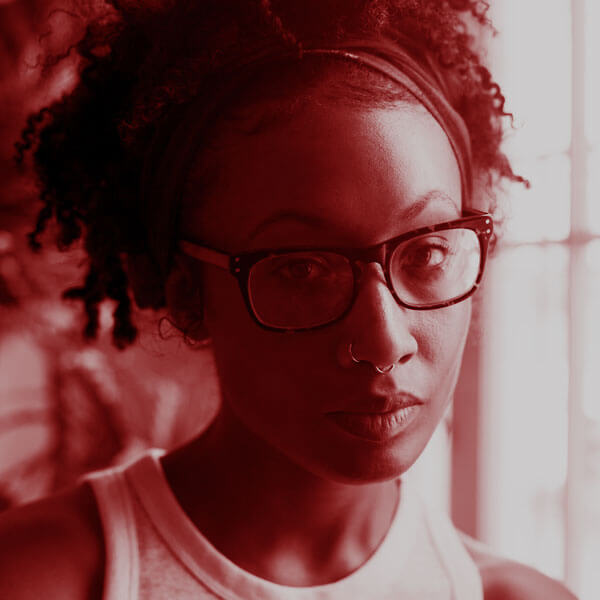 Sophia Nahli Allison
Sophia Nahli Allison is a black queer radical dreamer, experimental documentary filmmaker + photographer. A native of South Central Los Angeles, she disrupts conventional documentary methods by reimagining the archives and excavating hidden truths. A meditation of the spirit, her work conjures ancestral memories to explore the intersection of fiction and non-fiction storytelling.
She is a 2020 United States Artists Fellow in Film and has held residencies at MacDowell, The Camargo Foundation in Cassis, France., The Center for Photography at Woodstock, and POV Spark's African Interactive Art Residency. She is a recipient of a 2014 Chicago 3Arts Award and was named the 2017 Student Video Photographer of the Year by the White House News Photographers Association. She received a Master's Degree in visual journalism from UNC.
Past projects have been featured on The New Yorker, The Atlantic, The Root, with Los Angeles Filmforum at MOCA, RISD Museum, and more. Her short documentary A Love Song For Latasha, now streaming on Netflix, premiered at the 2019 Tribeca Film Festival, the 2020 Sundance Film Festival, and received the Grand Jury Documentary Prize at AFI Fest, along with Best Documentary Short awards at the New Orleans Film Festival, BlackStar Film Festival, and more including an IDA Documentary Awards Nomination.
A black woman becomes the first to travel to Pluto, first in need for solitude and spiritual resurgence and then to create a new world order.
Exploring the complexities and nuances of self isolation and clarity, we are in conversation with the ancestral memories one carries with them on their journey of rebirth.
Pluto presents a haunting and healing reckoning with self. Flight—the body—what do we physically take with us and have to release to move forward- what can we no longer carry—what other worlds, time, and memories can she visit both mentally, physically and spiritually.
2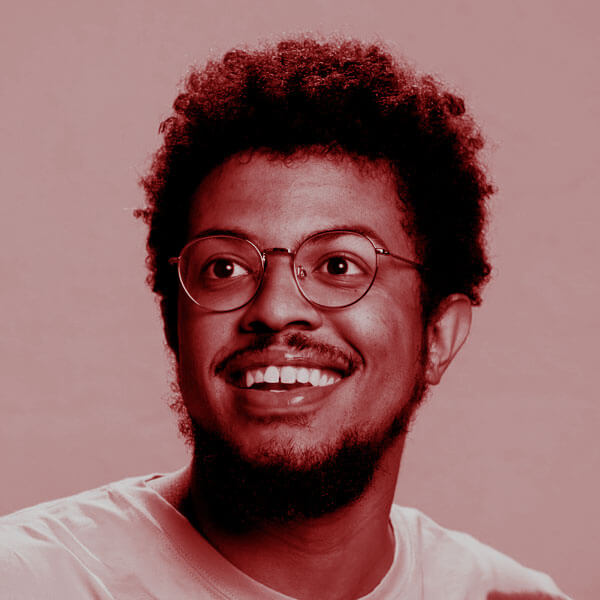 idris brewster
idris brewster is an innovative and passionate individual who uses his technical and creative expertise to disrupt traditional narratives through immersive experiences, all the while empowering others to do the same. His background is in Cognitive Science, Computer Science, and Education. As a creative technologist, Idris has spent the majority of his time focusing on blending his work in social activism and immersive media. As an educator, Idris worked for Google, developing an educational program called Code Next that exposes black and brown youth to the world of computer science, allowing them to have the tools to build their own future. Idris's other passions include hip-hop production and filmmaking. He was the subject of the documentary, "American Promise" winner of the Special Jury Award at the Sundance Film Festival.
Quantum Summer is your five-star cyber getaway to the stars. Here on Planet Inkwell, Blackness thrives. The waters of its placid pink oceans are a site of joy, not trauma. Black fun emanates from the beach, trees, and mountaintops. This is a paradise, shaped by the imagination of its inhabitants. A new world, built from ancestral memories. Quantum Summer radically imagines a new reality where nature and technology have a true symbiosis, where Blackness flourishes without hindrance. Taking inspiration from centuries of Black americana, from the Gullah culture of South Carolina to the dozens of historically Black beaches across the nation, we aim to create a new vision of summer. Each area of this tropical world has its own soundtrack, created by an eclectic mix of NYC-based Black artists, including tracks performed and produced by the project's creators themselves. This mixed media experience illuminates issues of identity, escapism, sustainability, and Black futures.
3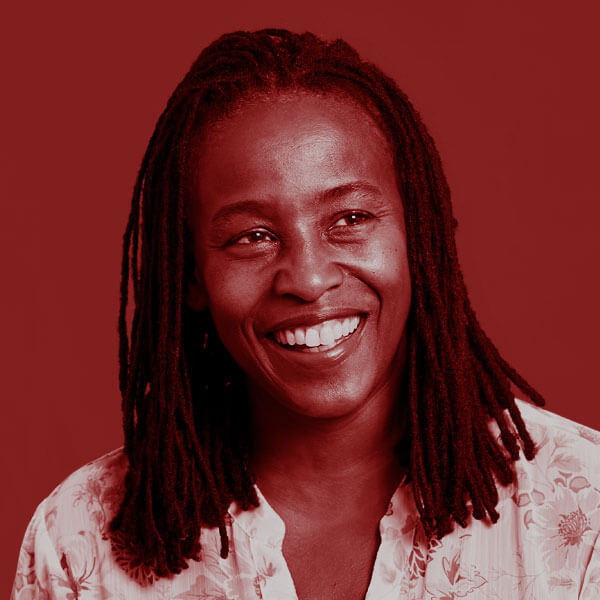 Stephanie Dinkins
Stephanie Dinkins is a transmedia artist who creates platforms for dialog about artificial intelligence (AI) as it intersects race, gender, aging, and our future histories. She is particularly driven to work with communities of color to co-create more inclusive, fair and ethical artificial intelligent ecosystems. Dinkins' art practice employs lens-based practices, emerging technologies and community engagement to confront questions of bias in AI, consciousness, data sovereignty and social equity. Investigations into the contradictory histories, traditions, knowledge bases and philosophies that form/in-form society at large underpin her thought and art production. Dinkins earned an MFA from the Maryland Institute College of Art in 1997 and is an alumna of the Whitney Independent Studies Program. She exhibits and publicly advocates for inclusive AI internationally at a broad spectrum of community, private and institutional venues — by design. Dinkins is a 2019 Creative Capital Grantee as well as a 2018/19 Soros Equality Fellow, Data and Society Research Institute Fellow and 2018 Sundance New Frontiers Story Lab Fellow. Past residencies include Eyebeam, Pioneer Works Tech Lab, NEW INC, Blue Mountain Center; The Laundromat Project; Santa Fe Art Institute and Art/Omi. The New York Times recently featured Dinkins in its pages as an AI influencer. Apple Inc recognized Dinkins' research and community-centered efforts by featuring her as a local hero in their "Behind the Mac" ad campaign (Brooklyn, NY edition). Wired, Art In America, Artsy, Art21, Hyperallergic, the BBC, Wilson Quarterly and a host of popular podcasts have recently highlighted Dinkins' art and ideas.
#WhenWordsFail is a WebXR experience that creates space for the nonverbal expression of feelings bubbling just below the surface.
Sometimes language is not the best tool of expression. Words are often inadequate to express the depth, often invisible impact of our experiences. What happens when words are not enough? How do you express yourself? How is meaning made and understood?
#WhenWordsFail provides space to add expression to public discourse. Visitors to the piece encounter Professor Commander Justice (PCJ), who offers a gesture born of the times. Visitors can use their webcams to contribute to the environment. Each video contribution from the public appears in the WebXR environment and adds to an expanding cacophony of suprarational gestures.
It is easy to believe that words are the pinnacle of human expression. Art, song, dance, gesture, ritual, sport, stillness, violence, letting go, and so on, can invite and allow for expression that is more unbiased and open to interpretation than words typically do. Language can be powerful, but so too are other means of human expression.
Meaning is made and found in many different forms. #WhenWordsFail honors ways of knowing and feeling customarily masked by the perceived efficiency of words. It is a collective argument and evidence for the way we are feeling now.
4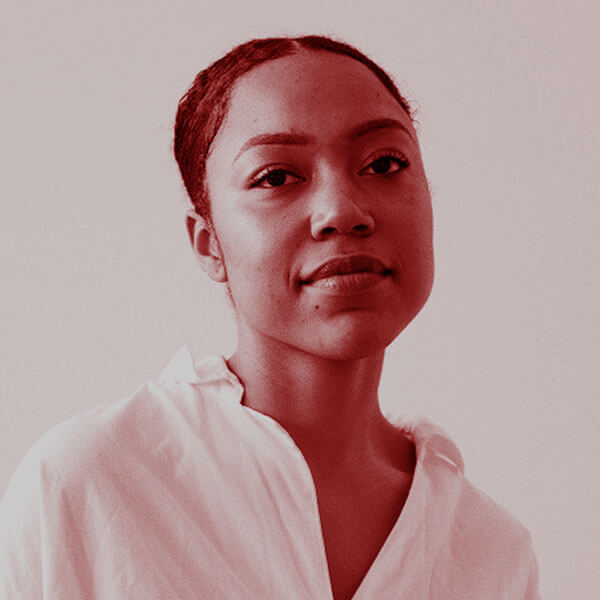 Ari Melenciano
portal (coming soon)
An Alchemy of
Celestial Florilegia
Ari Melenciano is a creative technologist and researcher who is passionate about exploring the relationships between various forms of design and the sentient experience. Ari is the founder of Afrotectopia, a social institution fostering interdisciplinary innovation at the intersections of art, design, technology, Black culture and activism. She is also a creative technologist at Google's Creative Lab and teaching/research fellow at New York University's Interactive Telecommunications program (ITP). She guest lectures at universities around the world. Ari received her Master's from NYU's ITP.
An Alchemy of Celestial Florilegia is planetary surrealism never before encountered outside of obscured radio waves. Here, time and melted gold share the same fluidity. A kaleidoscopic panorama of existentialism. A portal to a symphony at the nexus of the scientific and spiritual. This is a ritual. It's the language of your oblivion. A vernacular made with rhythm both of bodies and sonic frequencies. An anthology of poems never written or heard, only felt. You're only here to feel.
An Alchemy of Celestial Florilegia is both a webVR experience and audiovisual montage of life within this flora.
5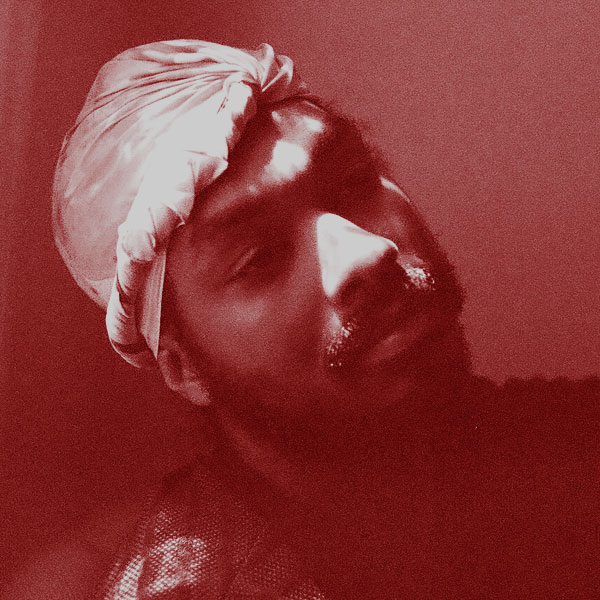 Terence Nance
portal
99 Frames Per Millennia
Terence Nance was born in Dallas, Texas in what was then referred to as the State-Thomas community. Nance's first feature film, An Oversimplification of Her Beauty, premiered at the Sundance Film Festival and was released theatrically soon after. The film featured music from Flying Lotus and was Co-Executive Produced by Jay Z and dream hampton. In the summer of 2018, Terence's Peabody award-winning television series Random Acts of Flyness debuted on HBO to great critical acclaim, and was renewed for a second season by the network. The New York Times hailed the show as "hypnotic, transporting and uncategorizable" Terence has been active making music for a decade scoring all of his own films and TV series and working with several groundbreaking musicians in the process. Featured collaborators on his recently released THINGS I NEVER HAD EP are the psychedelic chanteur Nick Hakim, the incomparable harpist Brandee Younger, and of course the space gospel minister Nelson Bandela. Additional film work includes "Swimming in Your Skin Again" and "Univitillen". Nance premiered a performance piece, 18 Black Boys Ages 1-18 Who Have Arrived at the Singularity and are Thus Spiritual Machines at Sundance. Nance is currently at work on healing up and interdimensionality.
99 Frames per Millennia is a radio show from a parallel string, or dimension, or quark layer, or sentient particle field than the one you are reading this description from at "present." Which dimension you hear the broadcast from determines the fidelity of its signal.
////////
On today's episode, our residents ARICIANO & c. Lee welcome host Ja'Tovia X3K to interview Adepero Oduye—the writer, director, and star of WINDRUNNER III: the PARABLE of the TRICKSTER. This film is the highly anticipated third installment in the EARTHSEED CINEMATIC UNIVERSE, based on the visionary writings of author and cosmonaut Octavia Butler.
////////
The music for today's show is a celebration through exploration of Adepero and her team's work on their most recent cinematic offering—we spin Flying Lotus and Jay Electronica to name a few. Enjoy and express.

Traveling the Interstitium is a production of the Guild of Future Architects (GoFA) & Crimes of Curiosity.
LEAD CREATIVE TECHNOLOGIST
Ari Melenciano
CREATIVE COLLABORATOR
Yance Ford
PRODUCERS
Jess Engel
Danielle Oexmann
Evan Walsh
FUTURIST WRITERS' ROOM
Sharon Chang
Lafayette Cruise
Madebo Fatunde
Tony Patrick
Kamal Sinclair
Robert Sinclair
ADVISORS
Salome Asega
Fox Harrell
Errol King
Ashley Jane Lewis
Terry Marshall
Mutale Nkonde
Aisha Shillingford
GRAPHIC DESIGNER
Sheena Matheiken
CREATIVE TECHNOLOGIST
Torin Blankensmith
DEVELOPERS
Tori Chamberlain
Marek Mrowiec
Paul Smiechowicz
GoFA TEAM
Sharon Chang
Semhar Dory
Kamal Sinclair
Evan Walsh
Jen Wilson
DISTRIBUTION TEAM
Pola Dobrzynski
Michael Latt
Jesse Smiley
Rachel Yezbick
WITH SUPPORT FROM
For Freedoms
Ford Foundation
Pop Culture Collaborative


Pluto
Quantum Summer
#WhenWordsFail
An Alchemy of Celestial Florilegia
99 Frames per Millennia
Artist // Director
Sophia Nahli Allison
Artist // Director
idris brewster
Story Producers
Idris Brewster
Ajay Ram
Richard Bryan
Concept Designer
Jefferson Harris
3D Designer
Micah Milner
Developer
Torin Blankensmith
Music Composer
$hay Buttah
keiyaA
iblss
Writers
skate key
maassai
AKAI SOLO
keiyaA
Audio Engineering
Zeroh
Artist // Director
Stephanie Dinkins
Interactive Volumetric Video / Sound
Stephanie Dinkins
Engineer
Neta Bomani
Technical Advisor
Dan Shiffman
Technical Advisor
Char Stiles
Artist // Director
Ari Melenciano
Artist // Director
Terence Nance
Radio broadcast host
Ja'tovia Monique Gary
Radio broadcast guest
Adepero Oduye
Radio broadcast DJ
Ariciano and c. Lee
Developer
Paul Smiechowicz
Video Editor
Ronnie Rivera
Special thanks
Parallax